Miguel "El Rubio" bailaor, Laura Santamaría bailaora, Antonio Campos "Bocaillo" cante, Luís "de la Fefa" cante, Justo Fernández "Tuto" guitar
The Andalusian dancers Miguel Ángel "El Rubio" and Laura Santamaria lead an exceptional flamenco painting.
"El Rubio" treasures a long and fruitful career, despite his youth. Not surprisingly, he stepped on a stage for the first time when he was only 5 years old, in a show directed by Farruco Jr. Raised in a fully flamenco atmosphere, inspired by the art of legendary figures such as Manolo Caracol and La Niña de los Peines, the young Miguel Ángel Ramos has performed at events as prestigious as "la Bienal de Sevilla" – at age 8. With a refined technique and scrupulous respect for flamenco, but also from passion, "El Rubio" has made a name for companies such as Rocío Molina, Remedios Amaya and El Pele. He has also performed in the most reputable tablaos in the country.
Meanwhile, Laura Santamaría is a young dancer disciple of Farruquito and Francis Núñez, among others. Santamaría has danced in the most important tablaos in Spain and in companies such as the Flamenco Ballet of Andalusia, directed by Rafaela Carrasco. Awarded several times, she runs her own company, with which she has participated in"la Bienal de Sevilla". Like "El Rubio", Santamaría represents a new generation of bailaores who, without sacrificing the purity of flamenco, offers an innovative style.
Components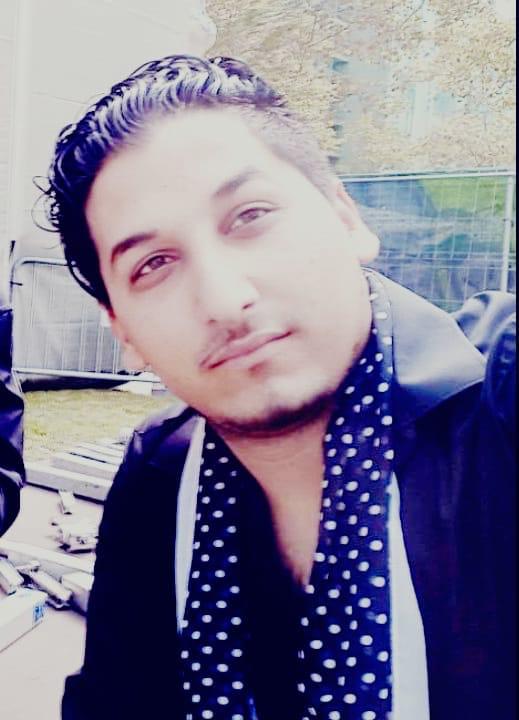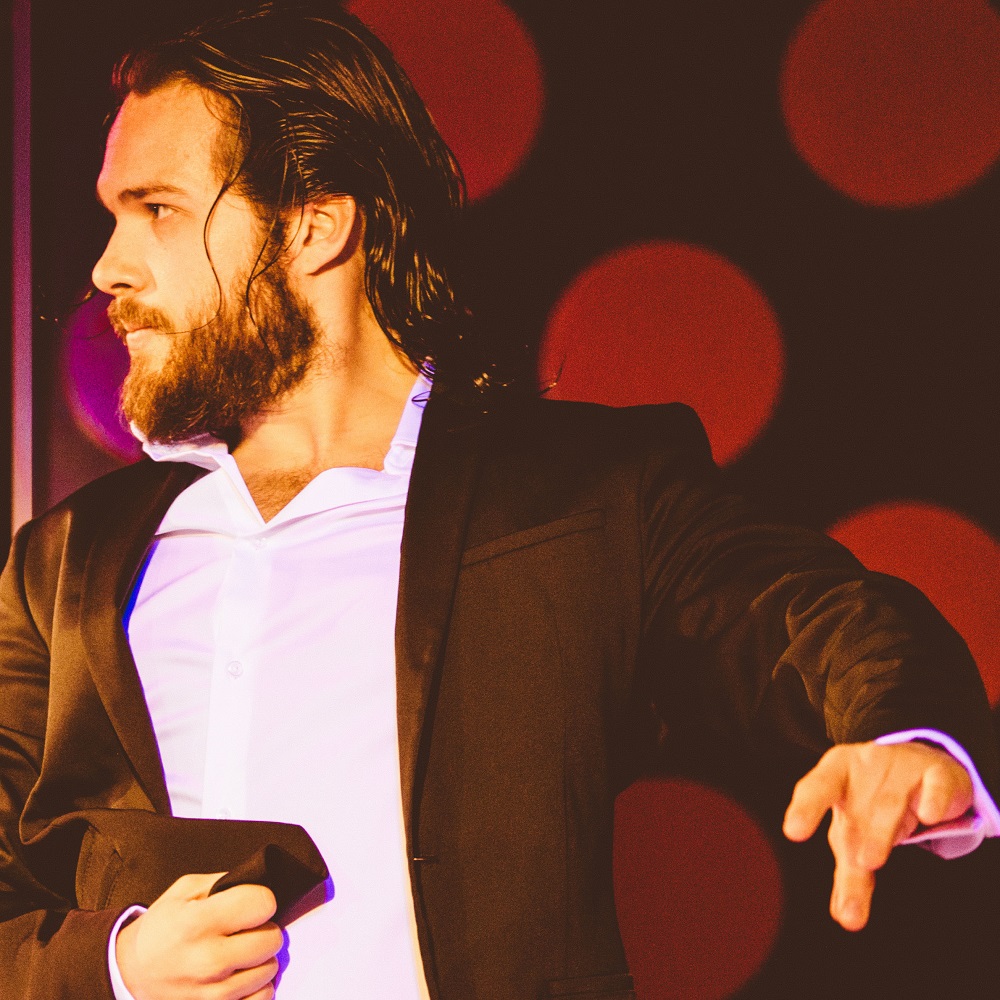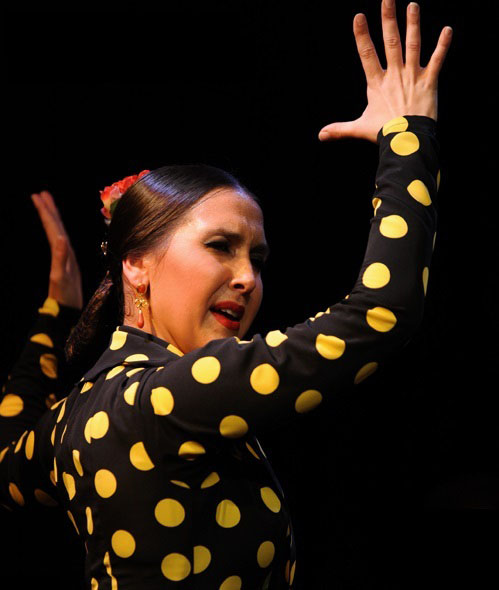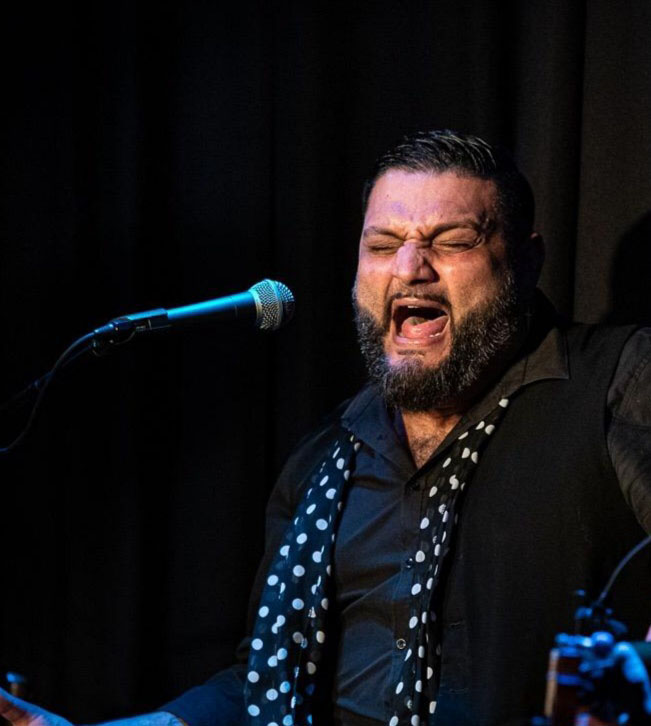 Antonio Campos "Bocaillo"
VOCALS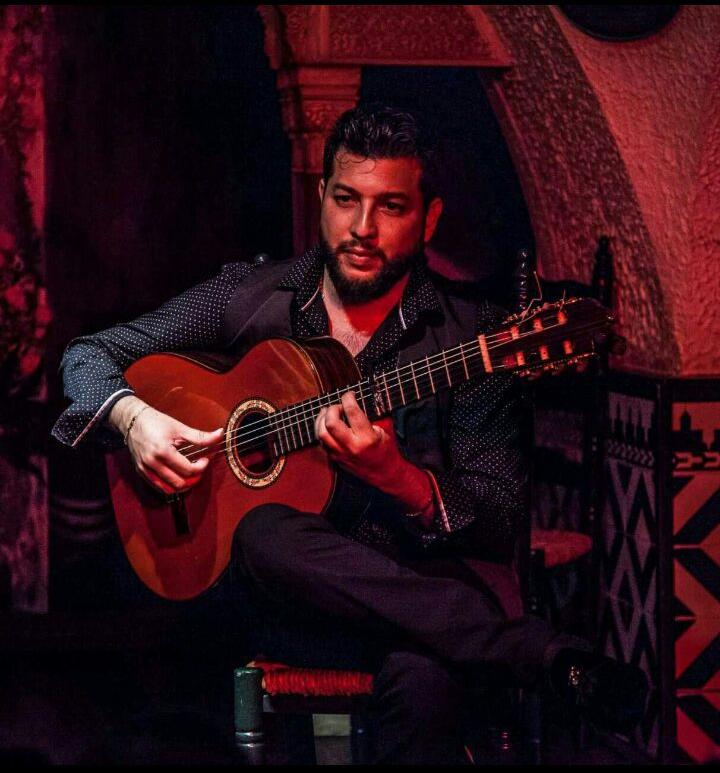 Justo Fernández "Tuto"
Guitar